Cosmetics
You can realize great spreadabilty and better texture when you add "TECHPOLYMER" into your cosmetic application.
Furthermore, we can offer various particles which provide oil absorption property, soft texture and soft focus effect.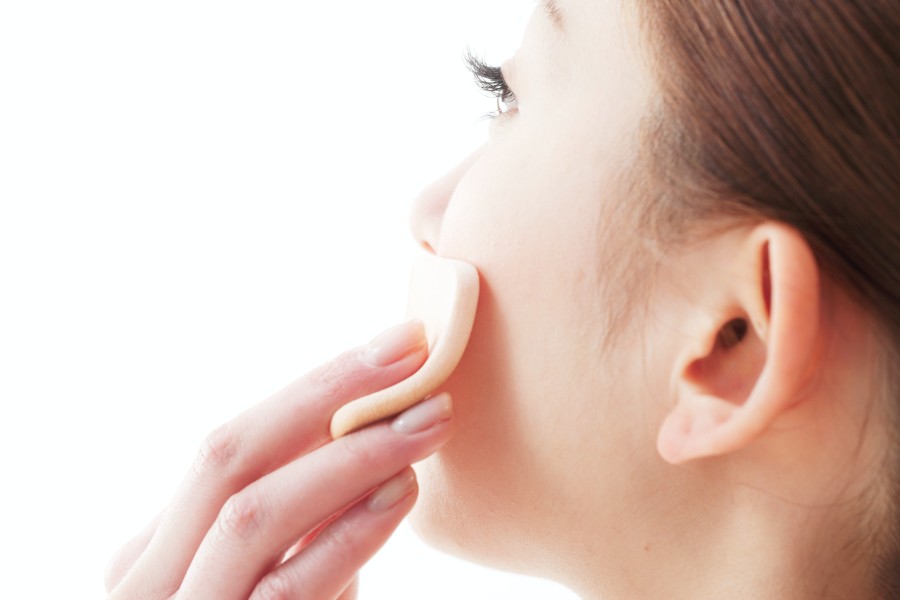 Features
MB-C/MBX-C Series

Excellent slip properties contribute to smooth texture and spreadability within the cosmetic.

MBP Series

Obtains good properties for both texture and oil-absorption from the porous structure. Can be used as a viscosity modifier and adding matte finish to the cosmetics.

ACX-C Series

The softness of the particle adds the cosmetic a creamy feel.

ACP-C Series

The softness and porous shape contribute to obtaining creamy texture and oil absorbing properties.

Development Products

Many development particles are available such as the Biconvex lenticular particles, hydrophilic particles, biodegradable particles, etc.
Applications
"TECHPOLYMER" improves the spread and can change the texture of cosmetic products.
Applications
General base makeup products

Primers, foundations, concealers, etc.

Color cosmetics products

Eyeshadow, lipsticks

Moisturizers

Sunscreens etc.
Oil Absorbency
Each grade used in the cosmetic applications has different absorption levels for each type of oil solutions, which offers the formulators various solutions to develop different formulations.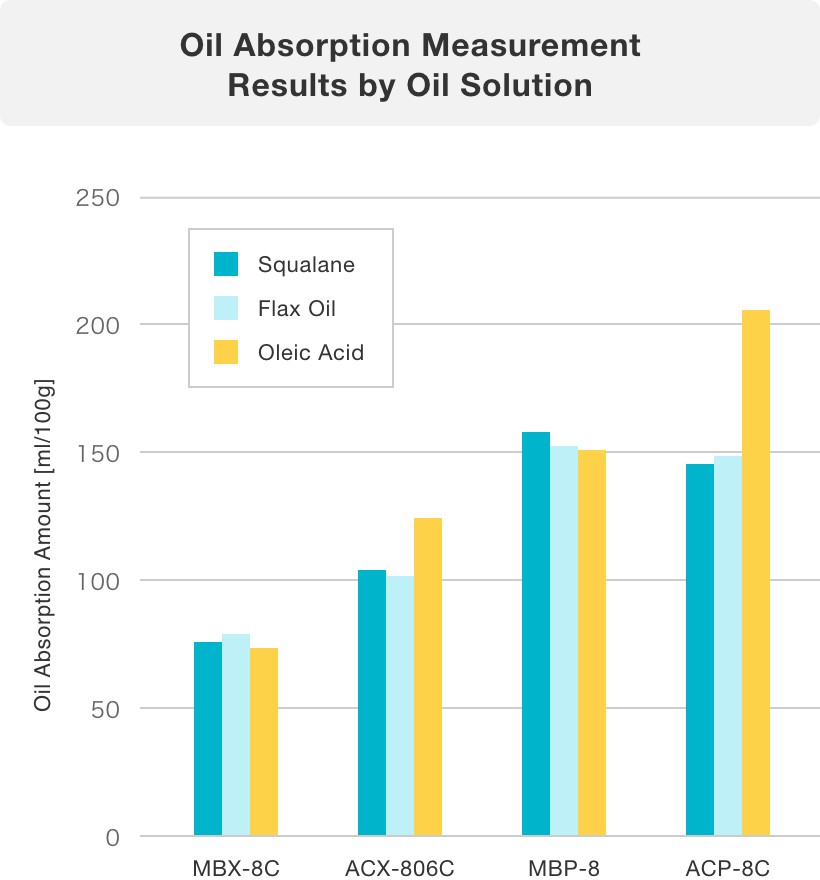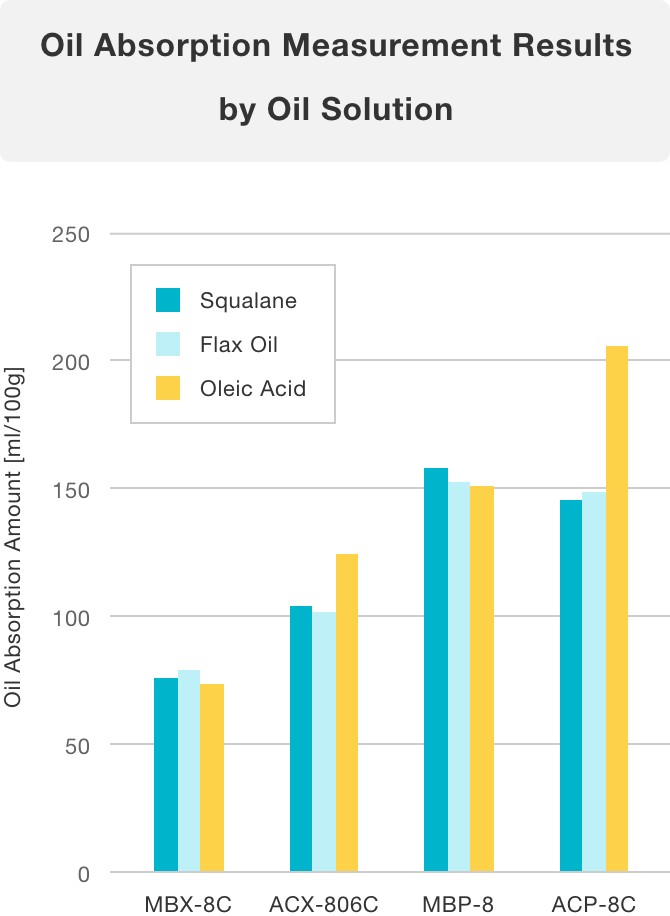 Light Diffusion (Soft Focus) Effects
The light diffusing functionality varies with each cosmetic grade's properties and shapes. The "TECHPOLYMER" makes the uneven skin appearance smoother and helps hide wrinkles by scattering the light into various directions when used in foundations and other cosmetic products.
Evaluation of light reflection performance
A black reflection plate with the particles applied were measured to confirm the light reflection distribution with the incident light illuminated at -45°. The soft-focus effect is higher when the light reflection distribution is wider. The newly developed biconvex lenticular particles are expected to have high soft-focus effect due to the unique shape.